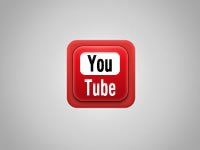 The Push pedal by Keeler Designs is the ultimate grab and go overdrive pedal. It has three controls, Volume, Gain, and Treble.

The Push pedal has an incredible amount of volume. Perfect for boosting a tube amp into pure overdrive.

The Push's gain control goes from clean to searing overdrive. Even with the gain maxed the Push cleans up amazingly with the guitar volume knob.

The Treble control is extremely strong and voiced perfectly to punch your sound into the mix. I usually start with the Treble control fully turned to the left then add in the amount of Treble I need.

The Push can be powered by battery or a 9v (negative center pin) adapter. It is true bypass and has a high luminosity LED.

The Push is handmade in the USA by Rob Keeler.